THE POWER OF NETWORKING!
During these troubled times, it may be possible to continue networking.
The scope of your meetups will be different, and where you have it may also change significantly…
…however, it is possible to create meaningful connections, even though you can't always meet someone else in person!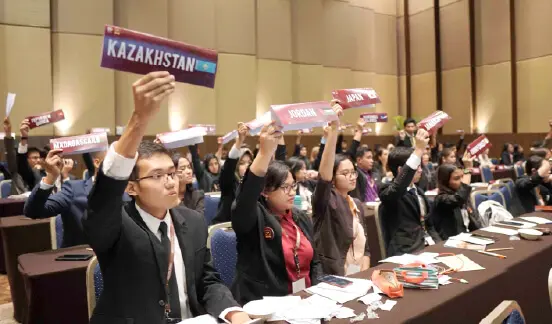 MASSIVE NETWORKING
Get a year's worth of networking done in two or three days. You'll meet and have such insightful discussions with hundreds of youths and experts across the world Guaranteed!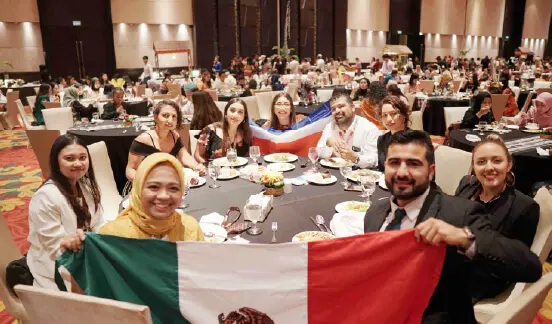 CAREER DEVELOPMENT PLAN: DIPLOMAT, CONSULTANT, POLITICIAN? YOU'RE ON THE RIGHT TRACK!
Improve your public speaking, develop critical thinking, learn diplomacy, and enhance leadership skills! Remember, all great achievements started with small things! Those soft skills are crucial and indeed serve all your career requirements!
Asia World MUN already has
Let's Get to Know About Asia World MUN!
AWMUN I | 2018 - Seoul, South Korea
AWMUN II | 2019 - Bangkok, Thailand
AWMUN III | 2019 - Bali, Indonesia
AWMUN IV | 2022 - Bali, Indonesia
AWMUN V | 2023 - Bangkok, Thailand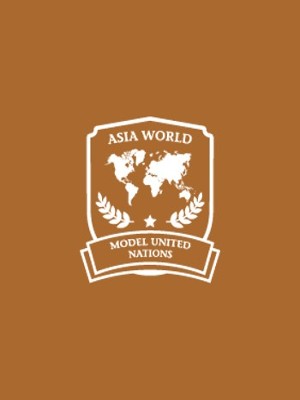 Opening Ceremony
There will be an astonishing opening ceremony from the Asia World Model United Nations (AWMUN). Delegates will be warmly welcomed to Asia World Model United Nations (AWMUN) in the opening ceremony.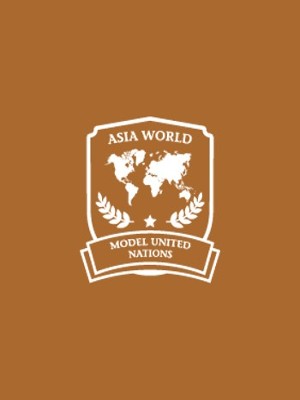 Grand Symposium
Asia World Model United Nations (AWMUN) holds a grand symposium with the theme of The Changing Global Order: Tackling Challenges Through Harmony conducted by outstanding speakers that will discuss recent international issues regarding the topic in each council.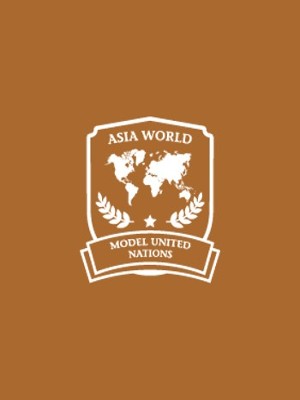 MUN 101
Asia World Model United Nations (AWMUN) organizes MUN 101 and Zero Conference before the committee sessions start so that the delegates may learn step-by-step procedures of the MUN from the Board of Dais.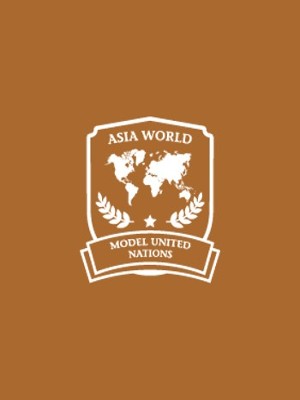 Diplomatic Dinner
Asia World Model United Nations (AWMUN) provides a networking moment, namely Diplomatic Dinner. Delegates will experience multiculturalism through diplomatic dinners where they may expand their network by meeting other delegates from various countries.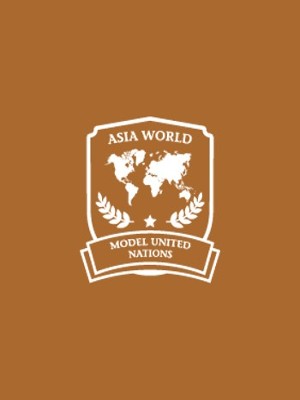 Meeting Session
Delegates will be assigned to represent a country in each council that has been chosen by the delegates and discuss the particular topic in their council. Delegates will be moderated by the Board of Directors during the committee session.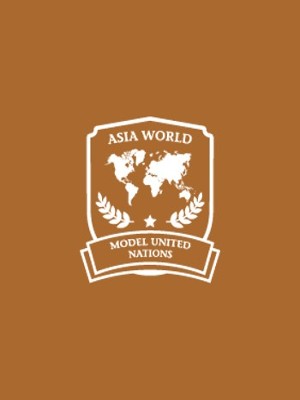 Cultural Night
There will be a set of cultural performances during the closing ceremony where the delegates will perform on stage to exhibit the culture of their nations.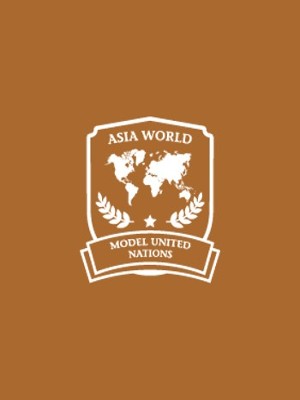 City Tour
Delegates will have the chance to visit several famous destinations in Krung Thep Maha Nakhon, formerly known as Bangkok, Thailand, a city that is full of culture and history. Delegates will be guided by an experienced tour leader that will share the history of every destination.
YOU WILL GET THESE BENEFITS
Asia World Model United Nations (AWMUN) is a Model United Nations Conference attended by young leaders, referred to as Delegates, who are assigned a country to represent in one of the United Nations' numerous committees with pre-set topics to debate. It is also a platform where young aspiring leaders gather in one place with a similar aim, which is to improve their skills in leadership, negotiation, and diplomacy.
PRESENT YOU
ASIA WORLD MODEL UNITED NATIONS (AWMUN) VI
3rd - 6th November 2023
Bangkok, Thailand
Asia World Model United Nations (AWMUN) VI Bangkok 2023 aims to facilitate young leaders from different places to broaden their networks and to provide a platform to share their perspectives, particularly on peace and security.
WHAT THE ALUMNI SAYS ABOUT AWMUN
WHAT THEY SAID ABOUT THE PREVIOUS ASIA WORLD MUN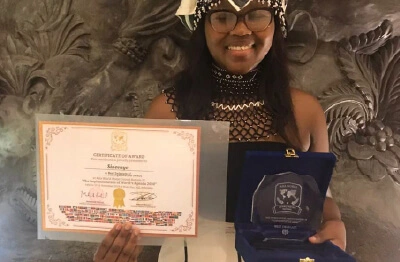 Sinovuyo
SOUTH AFRICA
---
AWMUN II and AWMUN III changed me in the way I connect with other people from different and to understand their backgrounds.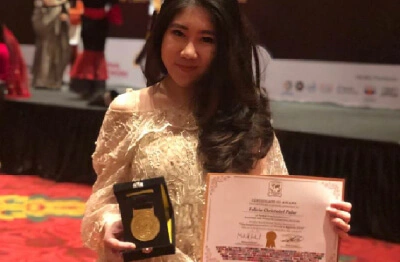 Felicia Christabel Palar
INDONESIA
---
For me, AWMUN was a highly informative and enriching program especially for those who want to improve their public speaking skills and structure, and of course learn how to be a diplomat..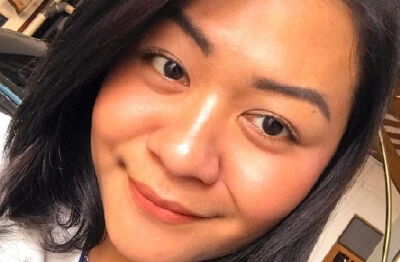 Debra Shania Lafie
PHILIPPINES
---
AWMUN III clearly changed my life - I always find comfort working or just moving in an intercultural environment but the international exposure that I`ve got to experience in AWMUN was priceless.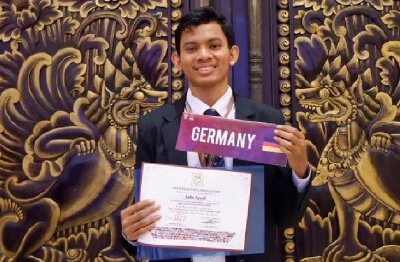 Aulia Agusdi
INDONESIA
---
After I join AWMUN III, it makes me become more aware about international issue, bring more confident, more sociable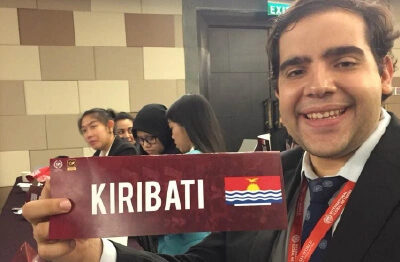 Daniel Jose Garza Serna
MEXICO
---
AWMUN II and AWMUN III changed me in the way I connect with other people from different and to understand their backgrounds.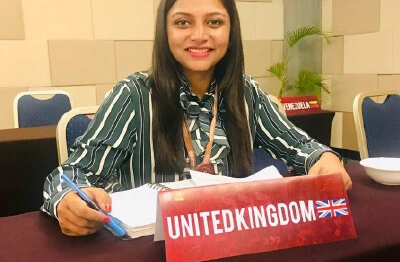 Anchal Jindal
INDIA
---
After attending AWMUN am very clear with the fact that I can very well represent myself on an international grandstand. Apart from this I have also got international recognition for participating in this prestigious event.
Let's Join and Be a Part of The World Changer
Rundown
Using Bangkok, Thailand Timezone (GMT+7)
09.00 am - 01.00 pm
Airport Assistance
01.00 pm - 03.00 pm
Hotel Check - In
09.00 am - 04.00 pm
Registration
05.30 pm - 07.00 pm
Gala Dinner
07.00 pm - 07.30 pm
Opening Ceremony
07.30 pm - 08.15 pm
Grand Symposium
08.15 pm - 08.45 pm
MUN 101
08.45 pm - 09.00 pm
Closing
General Briefing
09.00 am - 09.30 am
Committee Session I
09.30 am - 10.45 am
Coffee Break
10.45 am - 11.00 am
Committee Session II
11.00 am - 12.15 pm
Break Lunch
12.15 pm - 01.00 pm
Committee Session III
01.00 pm - 02.30 pm
Coffee Break
02.30 pm - 02.45 pm
Committee Session IV
02.45 pm - 04.15 pm
Committee Session V
04.15 pm - 05.30 pm
07.00 am - 08.00 am
City Tour Start Point
08.00 am - 12.00 pm
Bangkok City Tour
12.00 pm - 01.00 pm
Lunch
01.00 pm - 02.00 pm
Back to Hotel
02.00 pm - 05.30 pm
Preparation for Closing Ceremony
05.30 pm - 07.00 pm
Gala Dinner
07.00 pm - 09.00 pm
Closing Ceremony
09.00 am - 12.00 am
Preparation to check out
12.00 pm - 03.00 pm
Airport Assistance
Become a Part of Asia World Model United Nations
RAMA GARDENS HOTEL BANGKOK
Asia World MUN


Registration Roadmap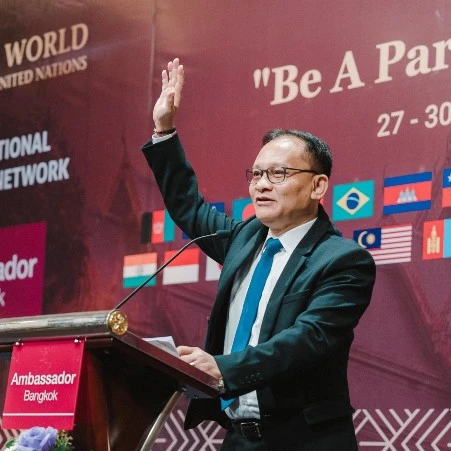 Sukmo Yuwono
Deputy Chief of Mission Indonesian Embassy in Bangkok
AWMUN V SPEAKER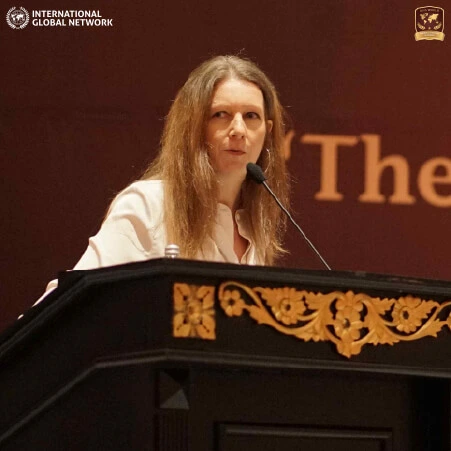 Ms. Francyne Harrigan
Director, UN Information Centre Jakarta at United Nations
AWMUN III SPEAKER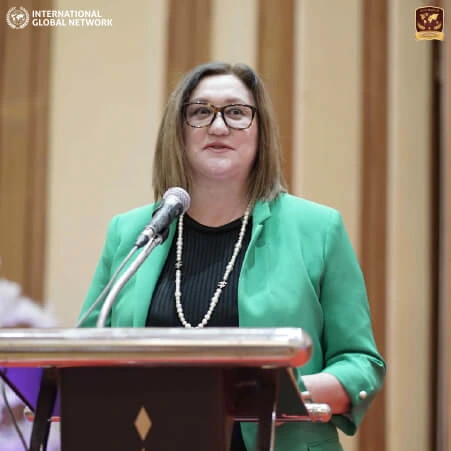 Ms. Raushan Yesbulatova
Ambassador Extraordinary and Plenipotentiary of the Republic of Kazakhstan to the Kingdom of Thailand
AWMUN II SPEAKER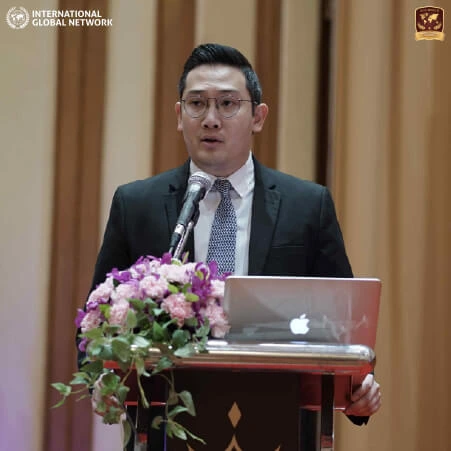 Capt. Charupol Ruangsuwan, Ph.D
Visiting Lecturer at Thammasat University/Military Officer
AWMUN II SPEAKER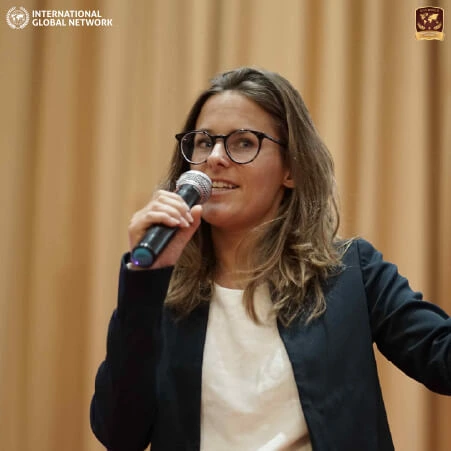 Mrs. Jetteke Sybrigh Hoevenberg
Marketing and Brand Manager at Mother Jungle
AWMUN II SPEAKER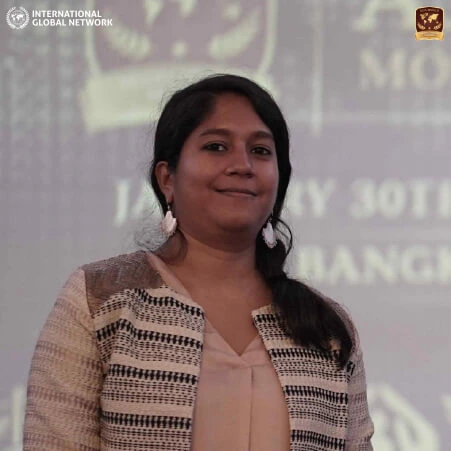 Ms. Sabira Coelho
Regional Migration Environment and Climate Change Officer at IOM
AWMUN II SPEAKER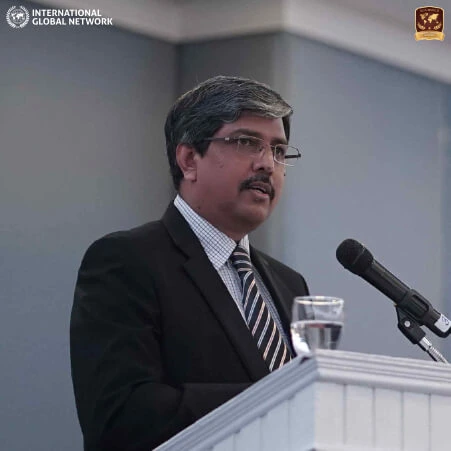 Mr. Mozaharul Alam
Regional Coordinator, Climate Change Programme Asia and the Pacific Office at UNEP
AWMUN II SPEAKER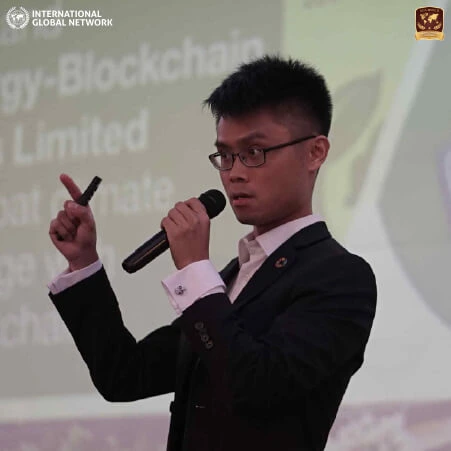 Mr. Jack Huang
IT Consultant at OICT
AWMUN II SPEAKER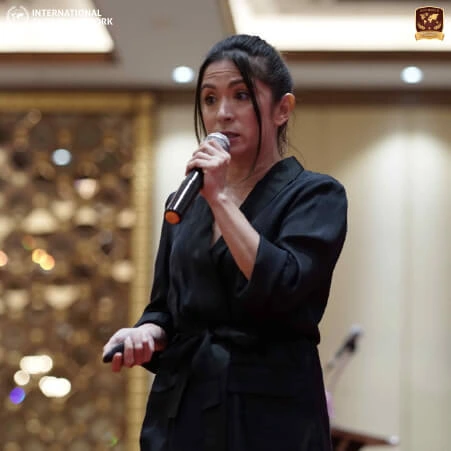 Mrs. Antoinette Taus
Advocate of UN / Entertainer
AWMUN II SPEAKER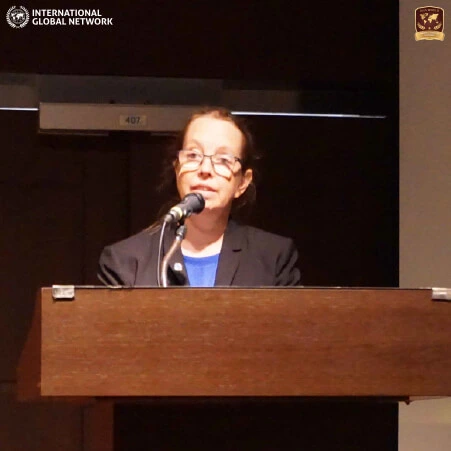 Ms. Signe Poulsen
Assistant Director (UNHRC)
AWMUN I SPEAKER